Sky Hero Spyder. This truly innovative design of quadcopter/multi-rotor offers many new and exciting possibilities. The large diameter, high grade carbon fibre booms, make it not only very robust, but also allow wiring and ESC's to be neatly located for a super clean and efficient layout.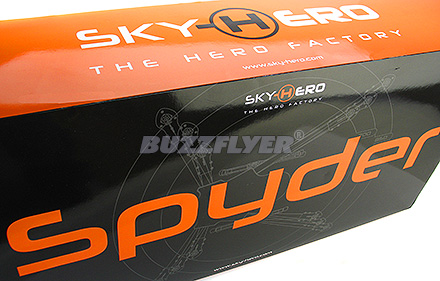 The Sky-Hero Spyder can be completed in one of two different motor configurations - either using 4 or 8 motors. For optimum wind resistance and fail-safe potential the 8 motor, co-axial config is the one to go for.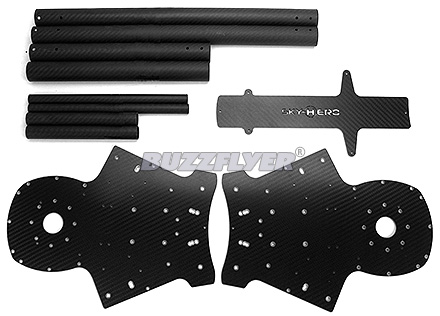 The design of the frame enables easy visual orientation while flying - the nose being distinctively different to the rear.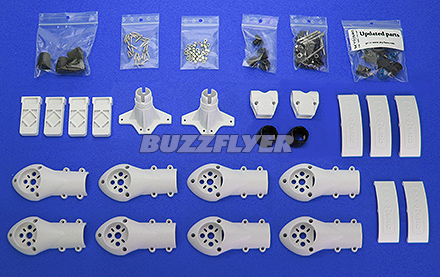 Sky-Hero Spyder Assembly Manual (PDF)
Sky-Hero Ideal Motor Chart (PDF)
See also: Sky-Hero Spy